Reshef & Shiff has been providing highly professional legal services for over 60 years.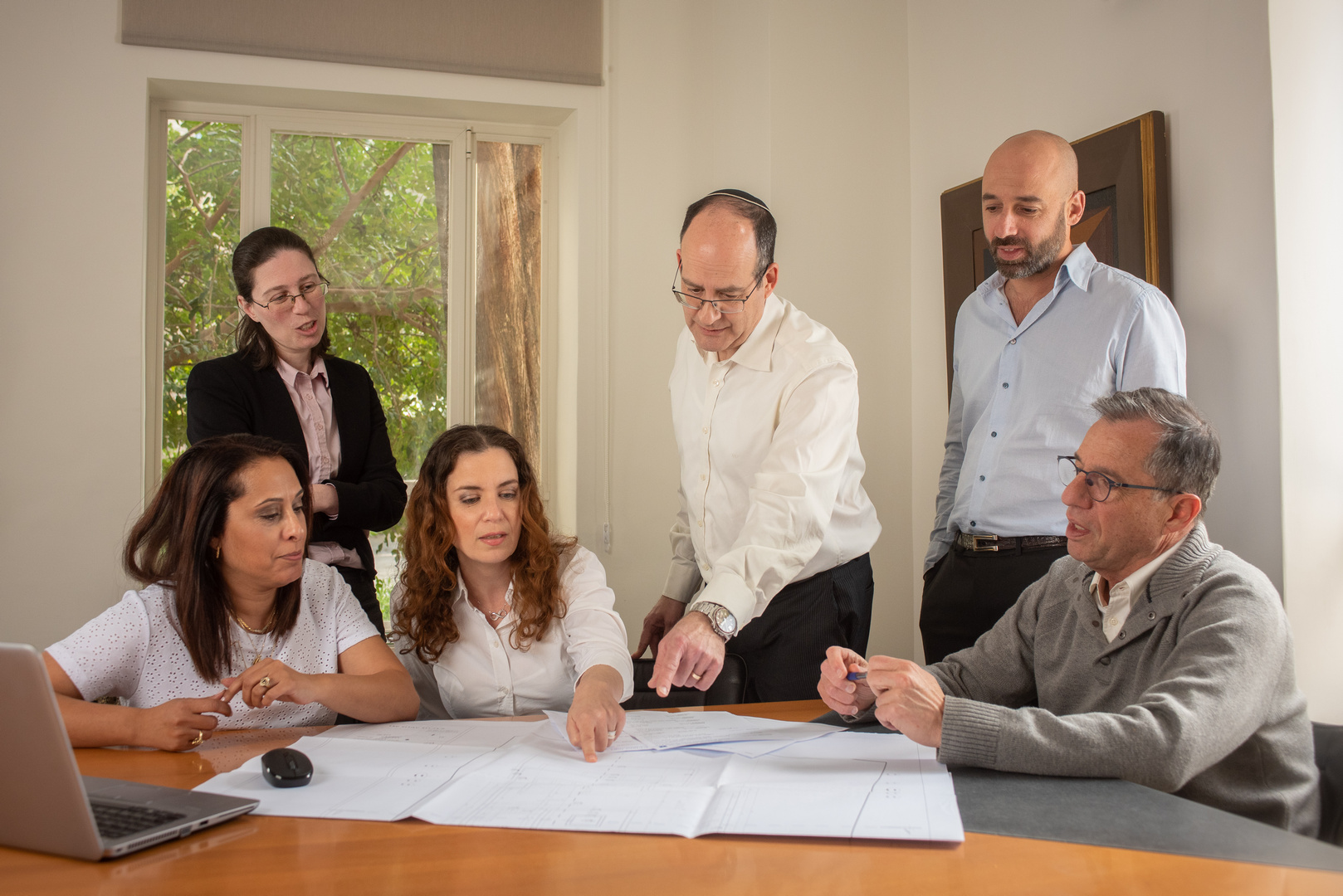 Reshef & Shiff Law Firm was established in 1960. The firm specializes in Civil-Commercial Law and represents individuals, companies and non-profit organizations in a wide variety of fields such as contracts, regulation, real estate, urban renewal, international agreements, companies laws, labor laws, non-profit laws, estates and more.
Real Estate
Real Estate transactions have been at the heart of Reshef and Shiff's practice since its inception. The firm has a wealth of experience in representing clients in both Israel and abroad, accompanying them throughout the process of a real estate transaction or project in Israel, which can sometimes be complex and arcane, especially to the foreign eye. This …
The Third Sector: Non-Profits
Over the past couple of decades, Reshef and Shiff has developed a specialty in the area of non-profit entities in Israel, and is considered one of the leading firms in the field. In addition to their experience and knowledge of non-profit law and related taxation issues, the firm's attorneys have helped devise and implement some of the more …
Commercial/Corporate Law
Reshef and Shiff has represented investors (both foreign and Israeli) and commercial enterprises in Israel for decades. Much of our representation has gone beyond the narrow legalities of corporate structure and agreements, so that our clients benefit from many years of involvement in the business world. Our work in this area runs the gamut from investments in, and...
Employment Law
Israeli employment law can be bewildering to those running a business or philanthropic project. The area is governed by a multitude of laws and regulations, as well as an ever-growing corpus of jurisprudence issued by the special Labor Courts which deal with employer-employee relations, from minimum wage, to social benefits, vacation pay, pension plans, rules governing termination and …
Wills and Estates
Unlike many other countries, Israel does not currently have estate taxes or death duties. Nonetheless, if you have assets in Israel, prudent planning in advance can save your heirs or beneficiaries time and money, and make it possible to distribute your assets as you wish. A common mistake is to rely on one's foreign estate planning, which can …